Avon Fashion Accents in Jewelry:

1 GOLDTONE; 1 SILVERTONE



2 Elegant Bracelets to Wear Several Elegant Ways!


Your COUNTERPARTS Interlocking Bracelets are joined together by two clear plastic bands. To wear interlocked, either leave one, or both, bands on. Or remove bands and gently squeeze bracelets to conform to wrist.
Designer, Makers Marks, Hallmarks:
Avon and copyright
Age (Retro 1940's - 1990's):
1977
Measurements:
Both bracelets measure around 6" (inches) long and can be carefully squeezed to conform to wrist.
Condition (New, Mint, Very Good, Good, Poor):
New vintage condition - never worn but does have signs of mild handling. Original box and sleeve are included - box is sturdy and in good condition; outside sleeve shows signs of wear from years of storage
I combine shipping for additional items purchased
. Shipping price starts at the highest postage and shipping for additional items is
FREE
.
Will ship out your item as soon as payment is made/e-check is cleared.
Please note that the item(s) in the photos below may be smaller or
larger
than the actual size
of the item.
Photos of this size can at times show flaws that are not usually seen by the naked eye.
The photos shown below are of the actual item that you will receive.
Counterparts INTERLOCKING BRACELET: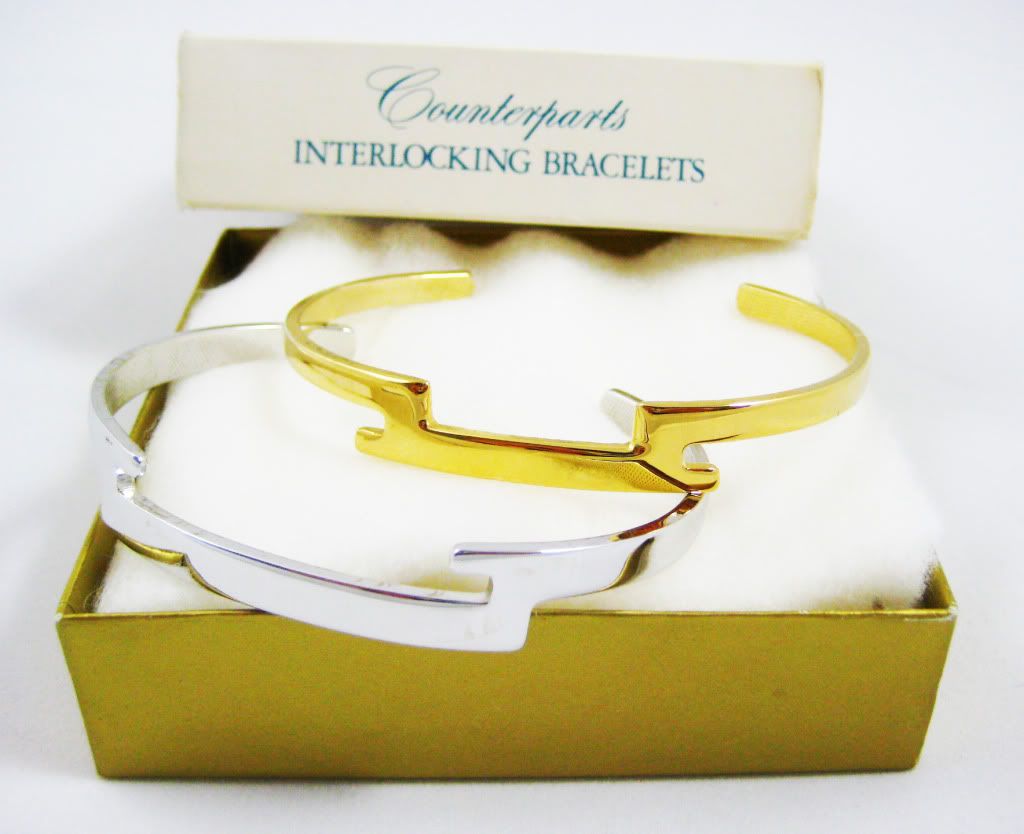 Surface of silver-tone bracelet is very shiny - Great condition!
Back of the Silvertone Bracelet -marked "
© Avon";
Has a bit of a texture.
Note: Back on actual bracelet has no black markings - it is just a reflection (sorry):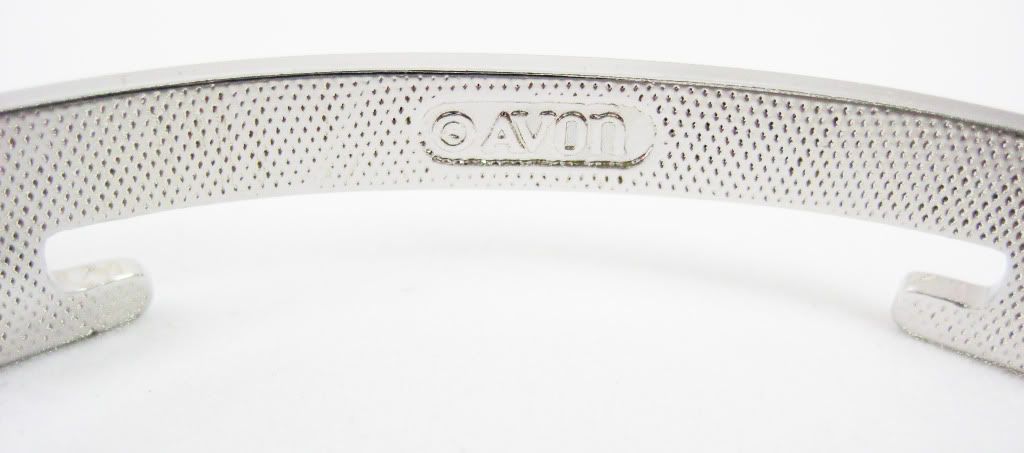 Gold-tone bracelet - shiny surface: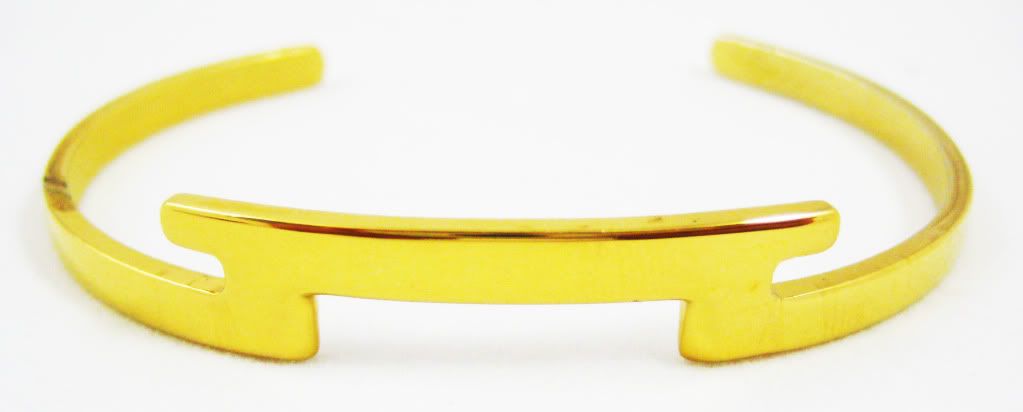 Back of the bracelet has same texture as silver-tone bracelet.
Note: Again, the dark (black) markings are just a reflection (since it is very shiny) - it is not dirt.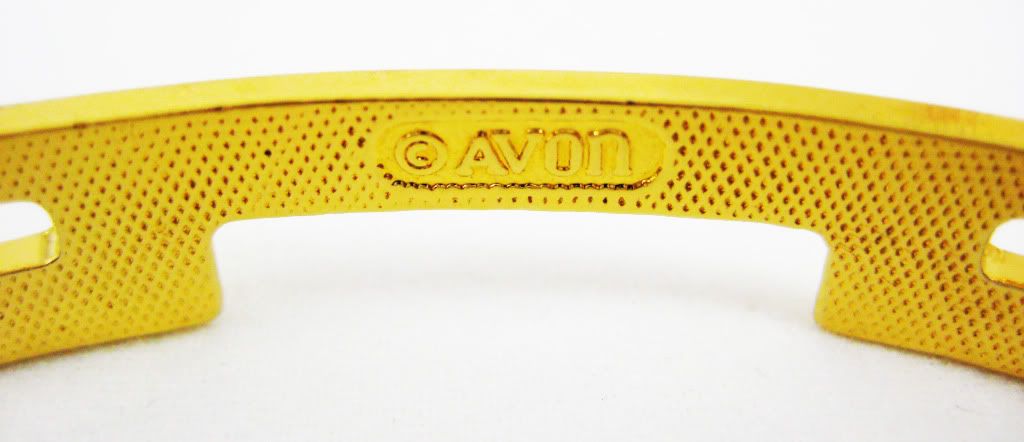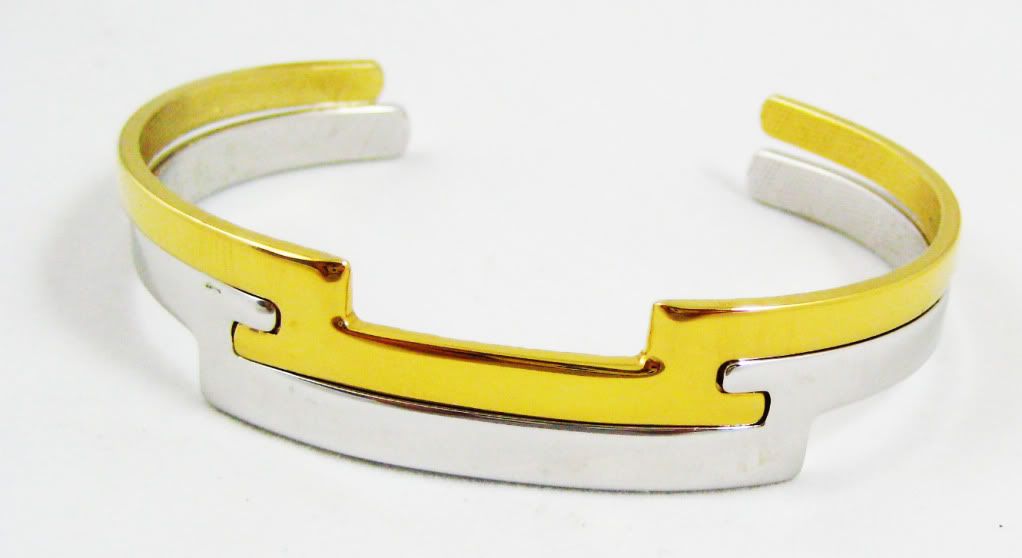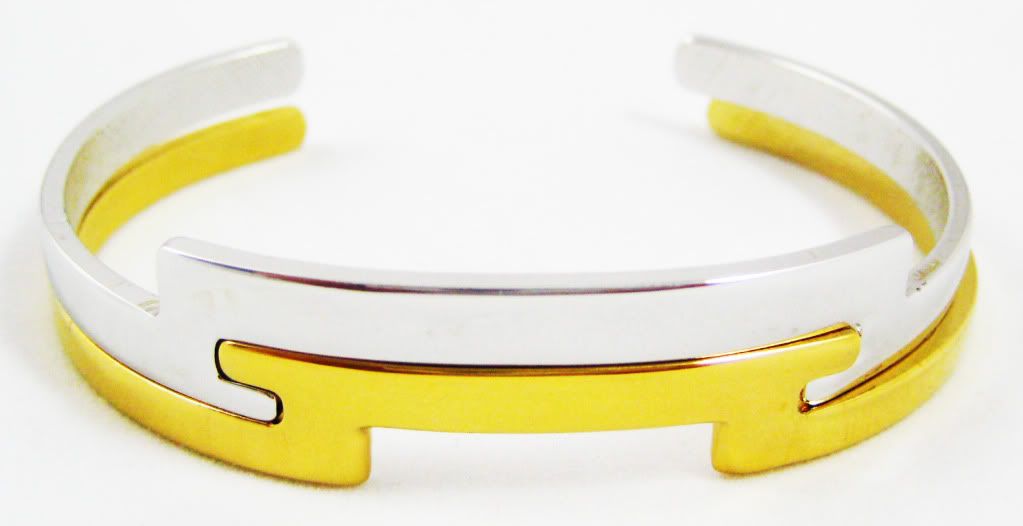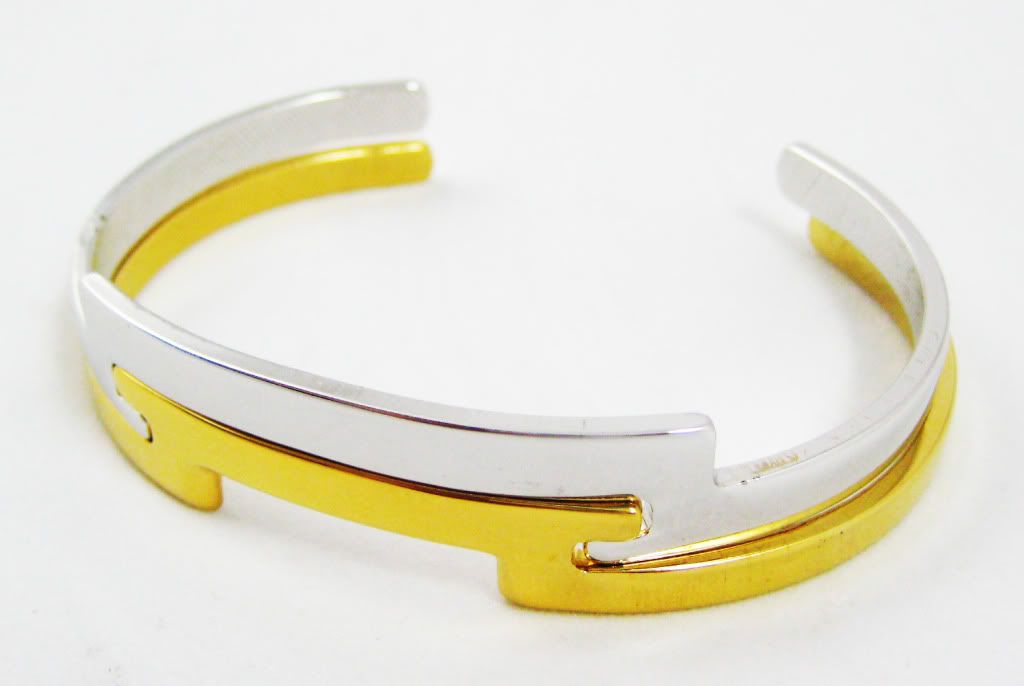 Comes with a pair of clear plastic bands to secure both bracelets together: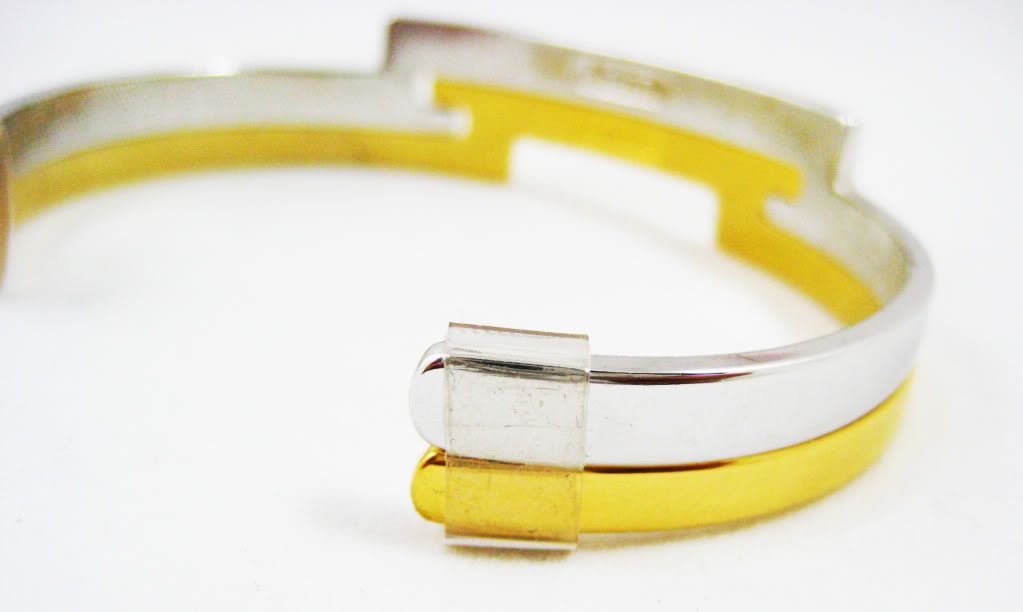 Comes with original sleeve and box packaging - box is still in good strong and sturdy condition but sleeve has a bit of a fraying at the edges: